Hi! How are you? Excited? Nervous? Hating your MS? Loving your MS? Yep, I get it. Been there, have the wrinkles to prove it. But that's what retinoids are for, and besides--
Wait, let me back up and do this introduction thing properly. And, you know, by "properly" I mean
Hart of Dixie
style.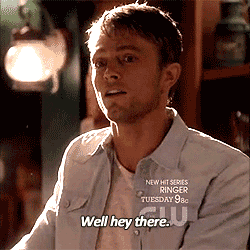 So, you're probably wondering who I am and why I think I'm a rockstar, when I'm just a brand new little newbie mentor. Well, here's the thing--I'm not really one of those "I think I'm a rockstar" kind of people, so we won't be going there. Sorry. BUT I can tell you who I am. Here goes.
OFFICIAL, PRETTY BIO:
USA TODAY bestselling author Melissa West is the author of more than fifteen novels, each set in the South and ready to steal a reader's heart with Southern charm, sweet tea, and a whole mess of gossip. Her novels have received high praise and recognition from RT Book Reviews, Seventeen Magazine, Fresh Fiction, and Harlequin Junkie, among others.
When not writing, she enjoys spending time with her family in Georgia.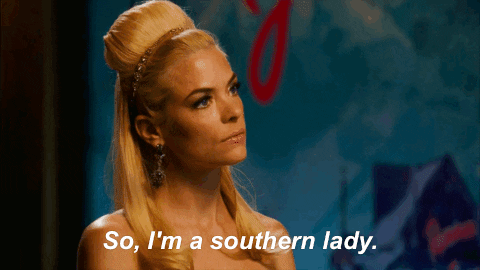 I'm a semi-sassy, over-opinionated, fully Southern mom of two sweet girls and a wonderful man who still makes me swoon. My family is full-on insane (not kidding), so it's easy for me to come up with all kinds of stories in various genres.
Speaking of genres. I'm driven beyond measure, so I write across lots of different genres and categories--YA, NA, and adult, sci-fi to
contemporary. The two common threads in all that fun are romance and the South. Every book I've written is a romance on some level and every book that I've written is set in the South. Well, one is set on another planet, but technicalities. It was the southern point of that planet, so...okay, that's not true, but still. Onward.
I read far more than I write, though I write fast and often. Lately, I'm particularly drawn to romance of all kinds, women's fiction, and my favorite: stories that combine the two. Coffee is my best friend (again, not kidding), and you can often find me with a cup beside my laptop while I multi-task away on one of three projects at any given time.
If your book is
set anywhere near the south
, I want it. If your book is set in a
small town
, I want it.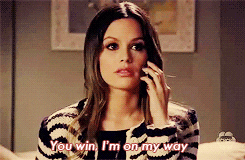 Like I said, I'm 100% Southern, and I understand the quirks of the South in a very real way. Likewise, I'm from a small, very family-oriented (*ahem* gossipy) town, so I get small town. Lived it, have written it. If your book is a
romance
or has strong romantic elements, I so, so want it. Just hand it over, and let's get started!
Southern + small town + romance = a very giddy me!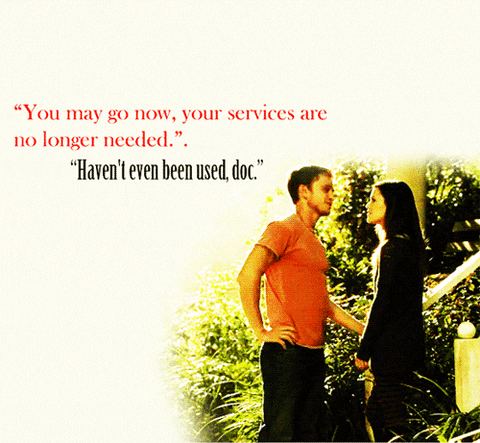 I adore women's fiction, but prefer family or friend-centered stories full of heart. If you have a book that combines romance and WF (think Susan Wiggs, Kristan Higgins, etc), then I am so your lady!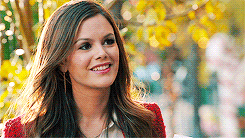 For a more detailed list of things I like, see below:
HEAs are best for me or HFN.
Small town romances of any kind
Romance including any heat level (see note below about erotica)
Strong women -- it's okay if finding that strength is part of the story/character arc.
Beta, slightly alpha heroes. I like strong heroes, but I don't like jerks.
Sports romance
rom-com
Banter and great dialogue (seriously, hand it over now if you nail good banter!)
Towns/settings that feel like family or a character within the story
WF with heart
WF or romance with inspirational themes
WF that explores all the complexities of women and their relationships (romantic, friendship, family, work, etc.)
NA romance
Diversity of any kind within the above preferences--yes, please!
NOT FOR ME:
Now there are things that are really not my thing.
Either I don't feel I'm the right person to get said type of book to where it needs to be... or I really just don't...enjoy such stories. I'm sorry! It's me, not you, but for my sanity, please consider this list when submitting to me.
Literary fiction

Erotica

Historical

BDSM

No Cheating

No over-the-top, abusive-type alphas. If your H likes to trash your h every second he gets, then I'm definitely not the mentor for you. I prefer strong Hs who are still good guys at heart.
Issue books that are really hate books. If your novel is intended to tell X, Y, Z why her race, religion, political opinion, etc is wrong and you hate her, then please don't send it to me. I'm a lover, not a hater, so we'd only end up arguing, which is no fun for anyone!
My writing style is more storytelling than fluffy writing, with a strong focus on voice and story structure. I have written some 20 novels (fifteen-ish already published with 3 different publishers) with 6 more contracted to release in the next few years. That means I understand how to craft a novel, how to structure a novel, and how to interpret an editorial letter. In addition, I also work part time for a printer (FT for more than a decade) in the publishing field, where my job requires me to have a keen eye and an editorial mind in order to approve print jobs for major corporations. What does the combo of these two things mean? I know what good writing and good storytelling looks like, and I know how to edit a book into shiny,
glow-y shape.
Yay for shiny manuscripts!
MY STRENGTHS:
Dialogue -- Y'all, I LOVE dialogue. Especially good dialogue.

Plotting

Structure

Characterization

Building realistic conflict

Creating reader sympathy

Emotion

I hate odd numbers so this is here solely because I'm neurotic.
The plan is very likely to change based upon a thousand different situations, including but not limited to your manuscript, our first conversation, how much work I feel your manuscript needs, the moon and its phase and whether or not I've had wine.
Kidding. Sort of.
Truthfully, I'm excited to

walk this road with you to get you and your manuscript into pub-ready shape. I say "you" as well as "your manuscript" because a lot of this industry is coming to terms with your voice and style and learning and learning and learning some more. Dealing with the ups and downs of publishing in a healthy way is very important, so I will be encouraging and supportive (always)...even when I'm telling you your favorite scene needs to be cut.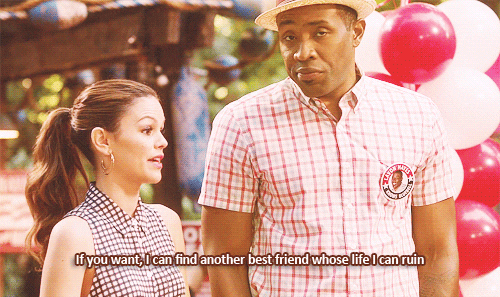 I will read your manuscript several times, give you an editorial letter with a look at big picture things--plot, pacing, conflict, character, etc. Then as we get deeper into the process, I'll work with you on line edits and copy edits (because I can't NOT copyedit--yes, I see the double negative, but it's necessary, so...). Finally, we will talk agents, and I will help you craft an amazing query letter (mine received a 90% request rate and numerous offers of rep, so I've got this!).
I plan to make the journey fun. It should be fun! You're working on a book. It's work, sure, but it damn well should be fun work.
WHAT I EXPECT:
There's no crying in
baseball
publishing. I can 100% promise you that we are going to make changes to your MS. They are going to be hard for you. They are going to make you drop your head onto your desk and ask yourself why you are doing this. You are going to want to hug your MS to your chest and refuse to do the work. BUT it is all going to be worth it. It is going to be SO worth it. Writing is revising, and there has never been a book
published
that did not require revision upon revision upon revision. So, buckle up, and don't let the stress of it get the better of you. I'm here for you!
You are strong. You finished a manuscript! Do you have any idea how hard that is? How few people actually do it?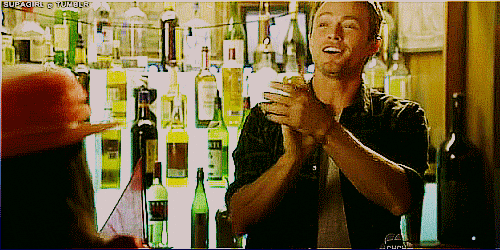 Give yourself the pat on the back you deserve, then get ready to rip that thing apart, because it will need it. I'm sorry, but it will. I haven't even met you yet, haven't read a word of your work, and I still know it will need it. We all need it.
Having said all that scary stuff, I'm not going to just get you through this thing, drop you at the door, wave goodbye, and head on my way. This is a friendship. I want you to feel comfortable asking me whatever, whenever. I will absolutely listen with a sensitive ear when you think your work sucks (we ALL have those moments) or you get agent/editor rejections. They sting! And I will be there. I will also be there with every single success--because those are going to happen, too. You just watch!
Also, and this is important, this is your book. It's not my book. So while I expect you to work hard to beat your MS into pretty shape, it's still your book. I respect the hell out of that fact. I say no to my editors all the time, but it took me a long time to get there, to realize that my name is on the book, no one else's. I have to believe that every word, scene, etc represents me. Same for you. It's your story. My goal is to help you make it better, not to recreate it.
I believe in you, and I don't even know you yet! But that's who I am and how I will be with this process. Nice, supportive, so very fun, but tough, too. What can I say? I'm a Southern mama!
WHAT YOU'RE HERE FOR--SCAVENGER WORD!
(I thought about mixing this into the looooong post, but then, I didn't want you to be freaking out trying to find it, so here it is. Easy peasy lemon

squeezy...or however it goes.)
THE REST:
For info on how to submit, check out Brenda Drake's site, and to see what other mentors are seeking, get clicking below:
Mister Linky's Magical Widgets -- Thumb-Linky widget will appear right here!
This preview will disappear when the widget is displayed on your site.
If this widget does not appear,
click here
to display it.
And that's it. So
if you are ready to get busy, then you know what you need to do!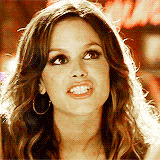 XOXO,
Melissa
Save
Save
Save
Save